This year, the holidays hold special significance as we continue to live and work in the midst of a global pandemic. While the world may feel broken in more ways than one, we all have much for which to be thankful.
"Gratitude can transform common days into thanksgiving, turn routine jobs into joy, and change ordinary opportunities into blessings."
– William Arthur Ward
This issue of the Nebraska CPA highlights four of the Society's outstanding members who have been recognized for their exceptional service and professional contributions. I am thankful for these individuals and for the leadership they continue to provide both to their organizations and to the CPA profession in our state. These award winners exemplify the best of the CPA profession and demonstrate how being a CPA provides fulfillment, success, and opportunities to give back.
Also featured in this issue are the 72 college accounting students who received Foundation scholarships for the 2020-2021 school year. I am thankful for each and every one of these individuals, too—for their achievements thus far and for the future leadership they will provide to the accounting profession, to their communities, and to our state.
I am grateful as well for all of our members who have contributed to the Foundation of the Nebraska Society of CPAs in order to make these scholarships possible and grow the CPA pipeline.
At the end of the year, one often reflects on the past and looks toward the future. Pandemic or not, there will always be obstacles and challenges beyond our control, but we all have the ability to focus our energy on areas where we can make a positive impact—on improving, building, and growing ourselves and those around us. The question is, what are you doing to improve your future as well as the future of your chosen profession?
Each year, approximately 150 volunteers serve on the Society's boards and committees. I am grateful for these individuals and their selfless contributions. As a volunteer for the Nebraska Society of CPAs, you are provided an opportunity to influence a profession that touches the lives of nearly every Nebraskan. At the same time, volunteering offers you the opportunity to grow both personally and professionally. Consider joining a Society committee to improve your future and the future of your profession. Learn more and volunteer at https://nescpa.org/pdffiles/2021VolunteerForm.pdf.
On a separate note, the Nebraska Legislature is scheduled to begin a new session on Wednesday, January 6, 2021. As legislators continue to grapple with the health and economic impacts of COVID-19, it is more important than ever that your voice is heard. The most effective way for legislators to understand issues facing the accounting profession is to receive input from the CPAs they represent. As experts in your field and key advisors to businesses of all sizes, your input is critical as our state and our nation shape policy to spur economic recovery.
The Society involves CPAs at the grassroots level through our Key Contact Program; these individuals assist in communicating the Society's positions on legislative issues to their state senators and the Nebraska congressional delegation when needed. The Society works closely with the AICPA to strengthen the profession's voice both in Lincoln and in Washington. To join the Key Contact Program, simply complete the form at https://nescpa.org/pdffiles/KeyContactsForm.pdf and return it to the Society office.
Unfortunately, due to COVID-19 and the risk of spread, we have had to cancel the Society's annual State Senators' Reception and Dinner, which had provided our membership with an excellent opportunity to connect with state legislators. The event had a long-standing tradition of being the first official event prior to the start of the session and had been held at the Nebraska Club in Lincoln for many, many years. Sadly, after 66 years, the Nebraska Club will cease operations at the end of 2020—yet another casualty of COVID-19. Despite this disappointing news, your Society looks forward to continuing our annual legislative event at a location yet to be determined in 2022.
Thank you for your membership and trust in the Nebraska Society of CPAs. We wish you a safe and joyous holiday season and look forward to serving you throughout 2021 and the years to come!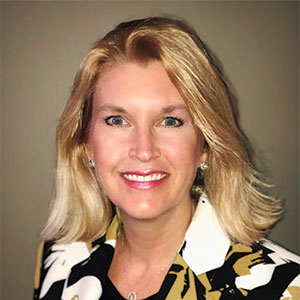 Joni Sundquist is president and executive director of the Nebraska Society of CPAs. You may contact her at (402) 476-8482 or joni@nescpa.org.