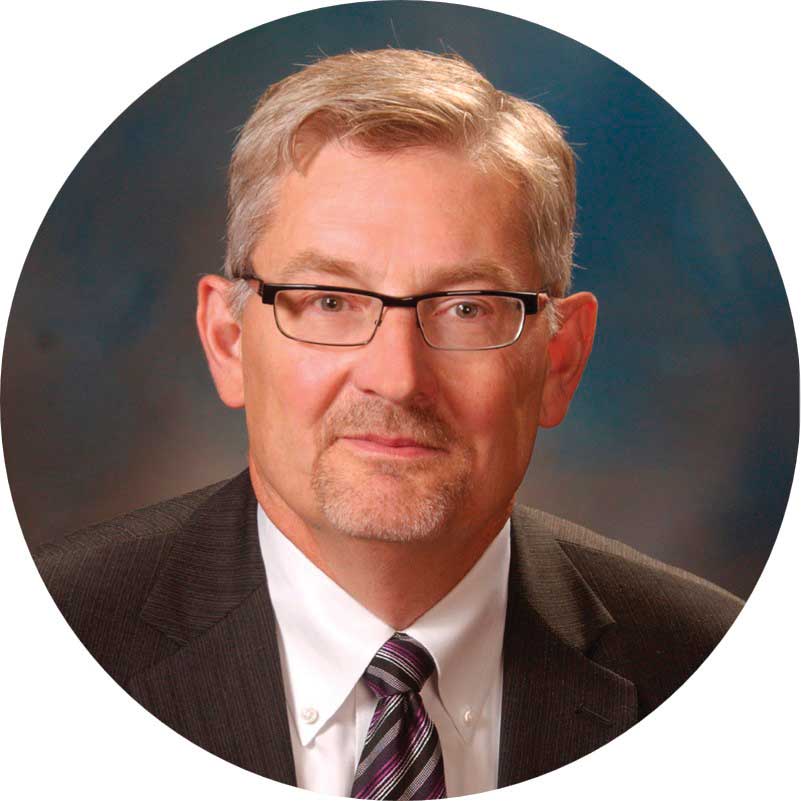 Because of this individual's decades of dedicated service and outstanding leadership for the Nebraska Society of CPAs, Anthony J. "Tony" Pruss, III was honored as the recipient of the Nebraska Society of CPAs' Distinguished Service to the Profession Award during the Society's Annual Meeting, held virtually on October 29. Pruss has been a shareholder in Auten, Pruss, and Beckmann PC of Norfolk for the past 28 years.
During its 92-year history, the Society has had thousands of members. Pruss is only the 35th member to receive the Society's highest award.
A member of the Society for 41 years, Pruss has served on Society committees and boards for the majority of that time, where he often assumed leadership roles. He spent six years on the Society Board of Directors; 21 years on the Continuing Professional Education Committee, serving five of those years as vice chairman; 13 years on the Taxation Committee, with four years as vice chairman; three years on the Nominating Committee; and a year each on the Fall CPE Planning Committee and the Awards Selection Committee. Pruss also served as secretary of the Society Board in 2009-2010, and was elected chairman of the board in 2014. Never ceasing in his efforts to improve the Society and the profession, he spent six years on the Society Foundation Board of Trustees. In addition, Pruss served on the President Selection Transition Committee just a couple of years ago.

Regardless of how busy life has been for him, Pruss always made volunteering his time and talents for the Nebraska Society a priority. His outstanding commitment to the advancement of the CPA profession and his decades of unprecedented leadership and service to the Society and the Society's Foundation makes him more than deserving of this honor.
The purpose of the Distinguished Service to the Profession Award is to recognize Nebraska CPAs who have, during their career, demonstrated a commitment to the accounting profession locally, nationally, or internationally. The nominee must be a CPA, be a member of the Nebraska Society, and be in good standing with the profession. Selection of the award recipient is made by a committee of Society members and approved by the Society Board of Directors.
The Nebraska Society of Certified Public Accountants