Nebraska is a two-tiered accounting state—along with Alabama, Connecticut, Hawaii, Illinois, Kansas, and Oklahoma. Two-tier states have two steps that must be completed before an accountant is considered a licensed CPA. In addition, you need a state's license or permit to meet the substantially equivalent requirements in other states.
In the first tier, a Certificate Number is issued permanently to the candidate after successful completion of the U.S. Uniform CPA Examination. This person is known as a Certificate Holder in Nebraska and must file an annual registration with the Nebraska Board of Public Accountancy office. Although considered a Certificate Holder, the individual has no status as a CPA within Nebraska.
After completion of two years of public accounting experience within a CPA firm under the direction of a CPA (or three years in business, government, and academia) a Certificate Holder may file an application for issuance of an Active Permit to Practice that allows the individual to "hold out" to the public as a CPA and practice public accountancy. A license number is issued with the individual's Active Permit to Practice. The permit number is separate from the person's permanent Certificate Number and changes every two years upon successful completion of 80 hours of required Continuing Professional Education (CPE).
If an Active Permit Holder decides to forgo the CPE requirement, they may elect to register with the Nebraska Board of Public Accountancy as an Inactive Registrant and are issued a registration number. An Inactive Registrant cannot practice public accountancy within Nebraska.
Active CPAs can be verified on the Nebraska Board of Public Accountancy's website at https://www.nebraska.gov/nbpa/search.
Please keep the following status descriptions in mind:
Certificate Holder
"Passed the CPA Exam" for use on resumes only
Cannot practice public accountancy
Cannot hold out using the title CPA
Permit Holder
May use the title "CPA"
May practice public accountancy
Inactive Registrant
Cannot practice public accountancy
Cannot hold out as a CPA
Must use the disclaimer: "CPA (Inactive Registrant)"
CPE Hours to Renew a Permit
CPE hours required for renewal of your permit to practice equal 80 hours over two years, including four hours of ethics. Do not confuse the required 80 hours over two years with other derivatives such as 40 hours per year, or with 20 hours of self-study. Ethics hours may be taken in small increments, not all in one four-hour block. CPE must be reported by January 31 each year. CPE reporting is available throughout the year by using the "CPE Online Reporting" feature at http://www.nbpa.nebraska.gov. Please refer to the most recent edition of the CPE Guidelines on the NBPA website for specific requirements.
From Inactive Registrant to Active Permit Holder
There is a reinstatement application process to move from an inactive registrant to an active permit holder. The application should be submitted to the NBPA office when all required hours are completed. Reinstatement from inactive registrant to active permit holder requires communication with the NBPA office. Based on your birth year, your licensing period does NOT change, and affects the years for CPE reinstatement reporting. Reinstatement requires careful timing, and State Board staff will be happy to assist you through the process. Please do not try to submit CPE hours online if you are "inactive." You must keep track of those hours to submit with your reinstatement application.
Changing Address or Employment
Title 288 Rules Chapter 5 §007.06 state, "Each certificate holder shall notify the Board in writing (or via the Board's website) within 30 days of any change of address or change of employment."
There's a Difference
The Nebraska BOARD of Public Accountancy (i.e., State Board) is a regulatory agency—think "permits." The Nebraska SOCIETY is a membership organization—think "CPE." Often people change their contact information with one organization and not the other. Please be sure to change your information with BOTH entities!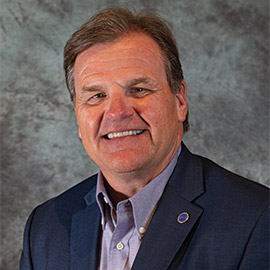 Dan Sweetwood is executive director of the Nebraska Board of Public Accountancy. You may contact him at (402) 471-3595 or
dan.sweetwood@nebraska.gov.