With rapid changes occurring in how you are working and the services you provide, your Society is also adjusting and transforming so that we may effectively represent and support the CPA profession in Nebraska now and into the future. Every workplace on the planet has been affected by this crisis. How we all respond truly is the key to the success of our organizations, our communities, our state, and our nation.
In-Person CPE Transforms to Webcasts
On April 24, your Society held its first-ever conference webcast. Despite the challenges created by COVID-19 and the need to remain socially distant, we were able to transform the second annual NESCPA Business & Industry Conference into a successful virtual event, featuring 12 speakers and three breakout sessions, with attendees from as far away as Guatemala! Long-time Society member Lew Trowbridge was one of the nearly 50 webcast attendees. Lew attended while in "stay-at-home" mode in New Mexico. "Great seminar content, really user-friendly technology. Excellent way to knock off some CPE during lockdown!" he stated.
In May and June, we are hoping for additional positive feedback as we do more of the same—transforming our first dozen or so Society courses and events into virtual continuing professional education (CPE) opportunities. We will make any necessary adjustments to the remaining 75 live courses on our 2020 CPE Calendar in the days and months to come. You'll find the Society's CPE Calendar starting on page 20 of this issue.
By now, all members should have received the 15th edition of the Society's 124-page CPE Catalog. The catalog includes descriptions of each of the more than 85 CPE courses being offered from April through December 2020, along with information about the Society's conferences, pricing, locations, procedural information, and registration forms. You'll also find a listing of the Society's board of directors, past chairmen, committee members, and award recipients as well as updates on the Society Foundation's scholarship program and member benefits, among other information. The digital version of the complete catalog is at https://nescpa.org/cpecatalog.php.
Society Seeks Leadership Academy Class II Members
The Society's Leadership Academy took to Zoom May 5 and 12, meeting virtually for Session 3 of the program, led by Jeremy Wortman, owner of HRD Initiatives. The focus was on building a cohesive, effective team and creating a team vision.
Applications are now being accepted for Class II of the NESCPA Leadership Academy. The Academy is a one-year leadership development program designed to build authentic, emotionally intelligent leaders who understand how to create high-performing teams, manage conflict, and inspire others to deliver results. For details, go to https://nescpa.org/leadershipacademy.php. To complete the one-page application, visit https://www.nescpa.org/pdffiles/ApplicationForm-LeadershipAcademy.pdf. The Society hopes you will take advantage of this opportunity to help yourself or someone you know grow both personally and professionally.

Advocacy Kicks Into High Gear
In other news, your Society has been trying to move the needle from a legislative and regulatory standpoint to assist our members. Since the beginning of the crisis, we've been in contact with various elected and appointed state and federal officials, as well as the AICPA, on numerous matters, including:
Urging Sens. Sasse & Fischer to support legislation to clarify that the receipt and forgiveness of coronavirus assistance through the Paycheck Protection Program (PPP) does not affect the deductibility of ordinary business expenses;
Encouraging the Nebraska congressional delegation to request PPP loan forgiveness guidance from the Treasury Department and Small Business Administration;
Requesting the state of Nebraska to extend various tax filing and tax payment due dates, along with waivers of penalties and fees;
Calling on the state of Nebraska to provide guidance concerning employees who are working remotely on a temporary basis due to COVID-19 and payroll withholding;
Asking the AICPA to provide best practices for CPAs acting as PPP agents and receiving payment for SBA PPP loan services; and
Requesting Governor Ricketts to include the accounting profession within the list of essential workforce.
We also partnered with the Nebraska Board of Public Accountancy and the Nebraska Secretary of State's office to encourage CPAs to serve as poll workers for the May 12 Primary Election.
Communication Revs Up
In addition to our bi-monthly Nebraska CPA magazine, we've been busy providing you with NESCPA News Updates on at least a weekly basis to ensure you have links to the most relevant resources and information as our nation and our state respond to the COVID-19 crisis.
As we all look forward to a post-pandemic future, we welcome your feedback and hope this issue of Nebraska CPA will provide you with thoughtful information on a variety of important issues impacting the accounting and finance profession.
Thank you for your continued loyalty. We value you and your membership, and recognize the strength of our Society begins with you.
Semper ad meliora.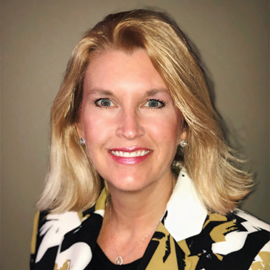 Joni Sundquist is president and executive director of the Nebraska Society of CPAs. You may contact her at (402) 476-8482 or joni@nescpa.org.